Your projects of today with the engineers of tomorrow
The multidisciplinarity within our school allows us to offer you a study in the 9 fields taught at INSA Toulouse
Created in 1982, the Junior INSA Services is the Junior-Enterprise of INSA Toulouse. Between expertise and entrepreneurial spirit, the Junior INSA Services has been accompanying you for 40 years in all your projects.
For your project, we recruit among the 3000 students of INSA Toulouse motivated and competent speakers.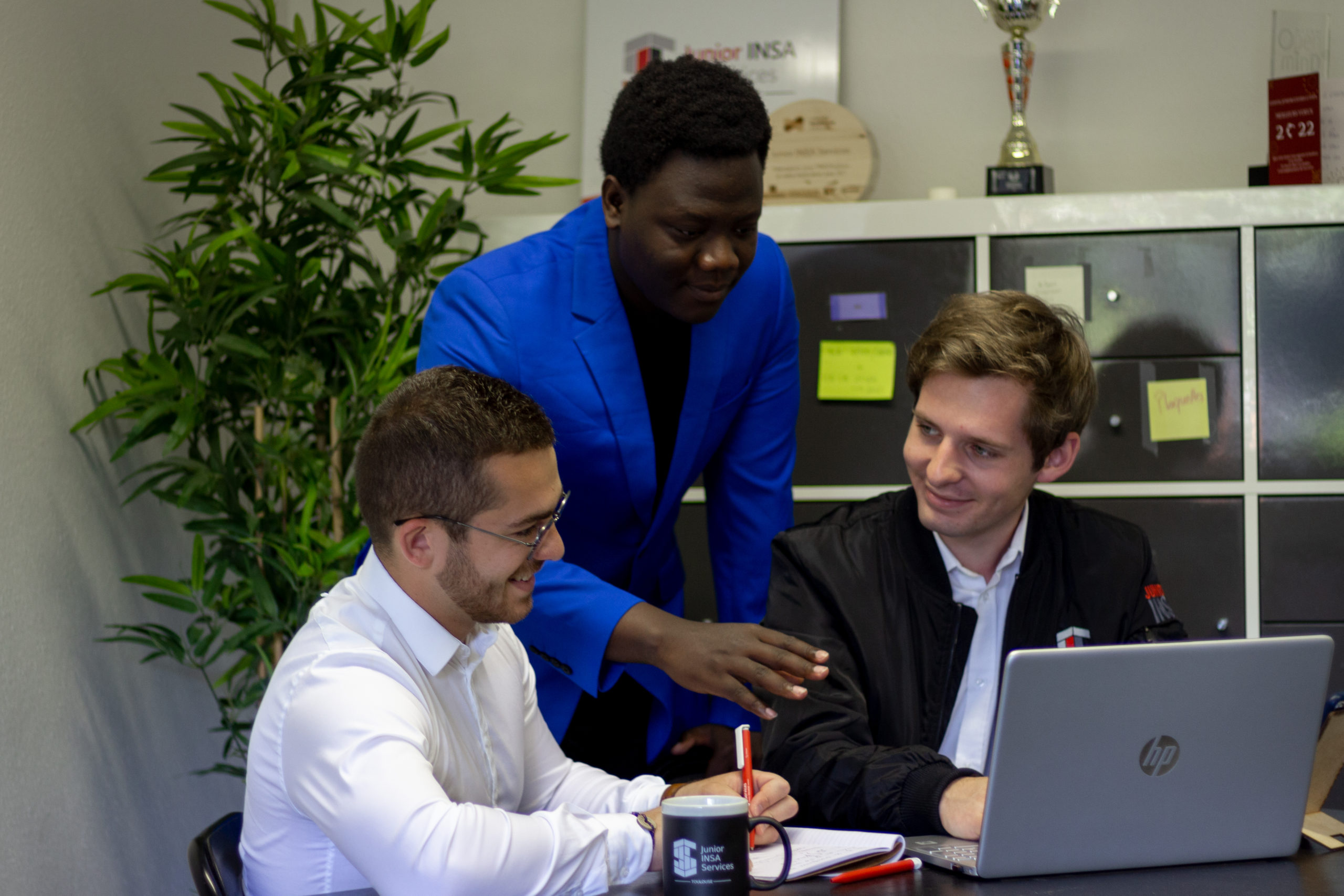 We realize your personal or corporate projects
As a service provider with 40 years of experience, Junior INSA Services carries out engineering missions for all actors of the professional world. With this expertise, and in close collaboration with our different partners, our professional and dynamic team works daily to offer our clients the best possible service.
Discover our areas of expertise
Paul Starck
Secretary General
"The Junior INSA Services is the pride of our institute. Professionalism, rigor and technical and human qualities are the key words of the Junior. By contracting with the Junior, you will be able to rely on the strength of INSA, its values and its willingness to serve socio-economic partners. "
Bertrand Raquet
Director of the INSA Group
"Junior INSA Services is a very important association for the school because it shows the vitality and skills of the students. The Junior INSA Services team, which is about 40 students strong, is very dynamic and professional, guaranteeing the completion of quality studies."
Claude Maranges
Director of Studies
Driven by a passion for entrepreneurship, the entire team is determined to consolidate the solid reputation of the Junior Entreprise of INSA Toulouse while pursuing its projects alongside its partners: